One site for all
civil records of the 19th century!
No more searching where to go. Filae is first and foremost a single website for your civil status researches throughout France.
A simple search
from a last name
No more watching thousands of images looking for an ancestor : tell us what you know, our powerful search engine does the rest.

Paul
\r\n VERLAINE
\r\n 1844 - 1896
Automatic indexes
to speed up your searches
An automatic algorithm compares your tree with Filae's data and points you to new ways to enrich your genealogy.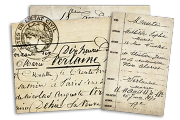 Visualization
of original acts
Relive the great events of the life of your ancestors through the visualization of original documents rich in complementary information.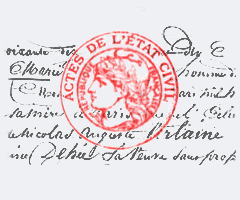 Insurance
of reliable informations
No more copying other trees and their unverified information. Filae is a unique source of digitized official archives.
Simple and fast creation
of your tree
As you discover, enrich your tree, import deeds, pictures and share them safely.